Push In Fast Terminal Block 222-415 Wire Connectors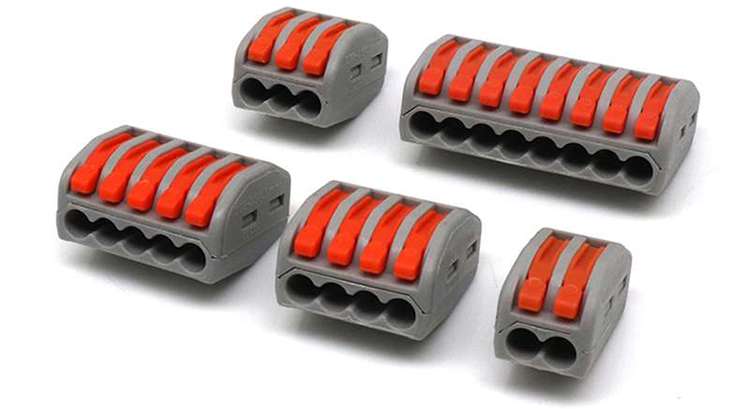 Description of wire terminal connectors
---
The wire terminal connectors can be reused and the wiring is reliable. The shell is made of flame-retardant material to prevent fire, and there is a copper nickel-plated conductive sheet inside, which has good conductivity.
Features of 415 Wire Connectors
---
• Suitable for use in high temperature applications up to 250°C
• Secure fixed design.
• Panel Mounting or free floating. Mounting holes are furnished at each end of the block.
• Marking paper strips and protective covers are available.
• Excellent for switchboard panel, control consoles, small motors, transformers, air conditioners, power distribution and similar applications.
Specifications of Electric cable connectors
---
Product Name:

wire terminal connectors




Application:

Junction box/electric power




Wiring method:

Insert Crimp




Wire type:

Hard/Flexible wire




Strip length:

9-11mm/0.39in




Cross section:

0.75 - 2.5(4.0) mm

2




Voltage(max.):

400V




Rated Current:

20A




Shell material:

Nylon/PC




Conductive material:

Tinned phosphor bronze
More wire connectors
---


*For more information, please contact us by email or through any contact information on the webpage.