Electrical 350 amp battery connector with cover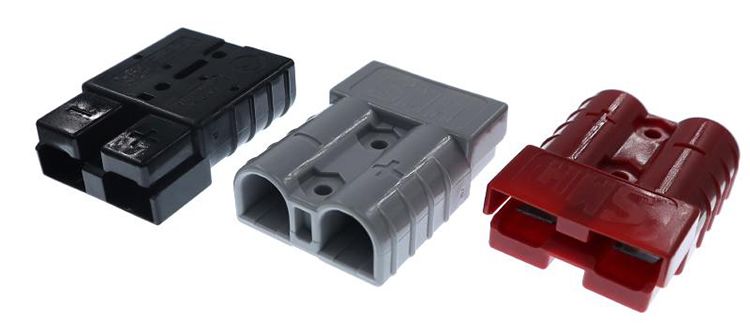 Features of Ebike battery connectors
There are multiple colors, each color has a different interface;
There is no distinction between male and female, SH350 connectors of the same color can be mutually matched, and different colors cannot be connected to each other to avoid wrong insertion;
Copper-plated silver terminal block, with card slot design, better conductivity;
Two-pole design, can be connected to the "+" and "-" poles at the same time.
Drawing for SH350 Connectors





Note:A set of SH350 Connector,

only contains a shell and two crimp terminal





Parameter of 350 amp connector
Product name




Electrical 350 amp battery connector with cover

Rated Current

350A

Rated Voltage

600V

Wire Size

1/0, 2/0AWG

Contact Material

Copper Plate With Silver

Insulation Material

PC

Flammability




UL94 V-0

Contact Resistance




<140mΩ

Insulation Resistance

5000M

Ω

Average.Connection

85N

Connector Holding Force

450N Min

Shell Optional Color



Red,Blue,Black,White,Gray,Yellow,Green,Orange

Auxiliary Parts For SH350 Connectors
Hold Hands (
Available colors: Red, Gray)

Dustproof Cover (Available colors: Red, Black)

Use occasion of Electric forklift battery connectors

The SH350 connector is mainly used in the following industries:

Machinery industry: cutting machine, electric vehicle controller, etc.
Power supply: UPS uninterruptible power supply, voltage stabilizer, inverter, lithium battery module, etc.;
Electric vehicles, such as golf carts, indoor cleaning vehicles, electric tractors;
*For more information, please contact us by email or through any contact information on the webpage.