16mm IP65 Waterproof Plastic mushroom emergency stop switch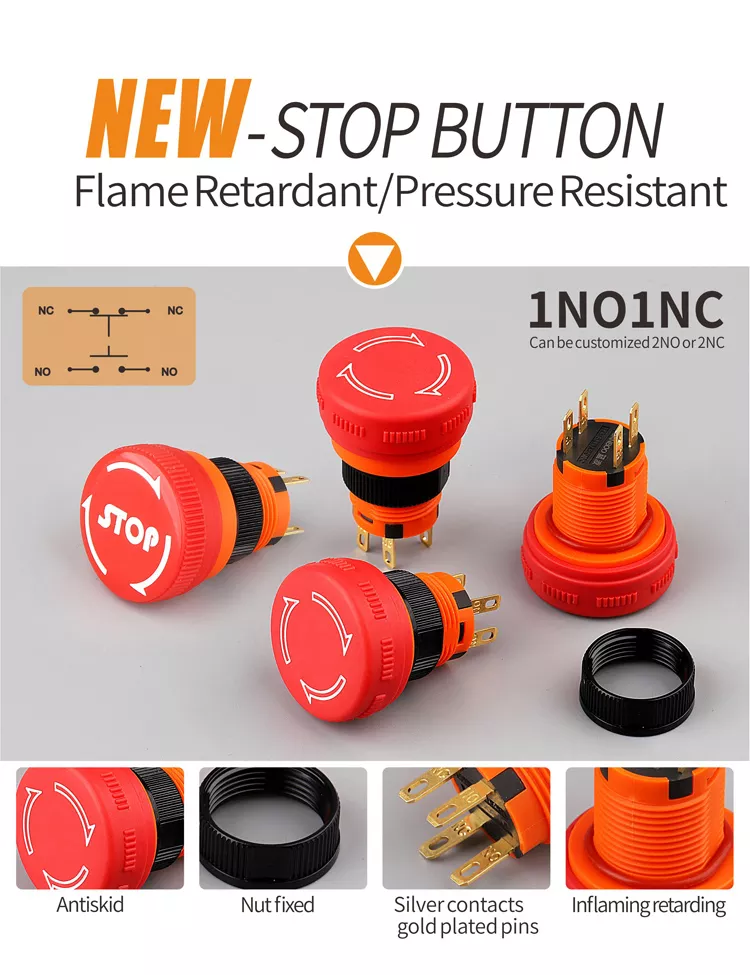 Features of
IP65 emergency stop switch
1.SM type anti slip design,with super self-locking performance comfortable operating feel;
2.With super metal texture and high-grade appearance design;
3.SM mini head,small and exquisite;
4.Mechanical life:up to 50,000 cycles;
5.Optional 1NO1NC function;
6.The internal use of high quality silver contact.
7.It has applied of many patents ,CCC,CE ISO9001 approved;
Produ

ct Name:

16mm emergency stop switch

Product Model:

LB16SM

Switch Rating:

DC12V/7A, DC24V/7A,

AC110V/5A; AC220V/7A

Terminal Type:

J pin terminal

Switch

Function:

2NO, 1NO1NC, 2NC

Environment Temperature:

-40℃~+80℃

Contact Resistance:

≤50 mΩ

Insulation Resistance:

≥1000 MΩ

Panel Thickness:

≤10

mm

Protection Grade:

IP65,

Contact Material:

AgSnO2 Silver Oxide(9ROHS)

Button Material:

PA66(Rohs), Grade V0 Flame retardant

Body Material:

PA66(Rohs), Grade V0 Flame retardant




Base Material:

PA66

Lamp Voltage:

2V, 3V, 6V, 12V, 24V, 36V,110V, 220V, 250V

Lamp color:

Red, White, Blue, Green, Yellow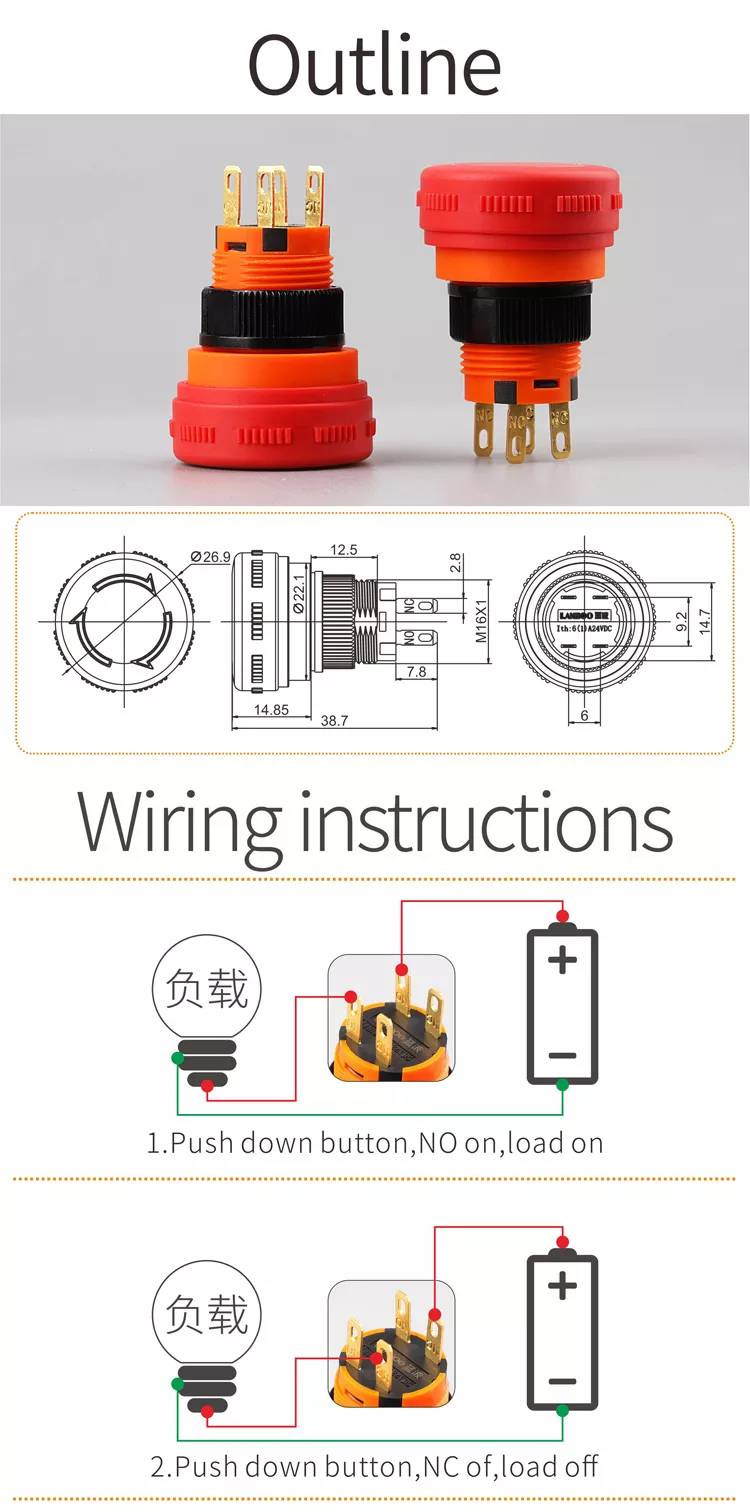 Package of
metal Push Button switch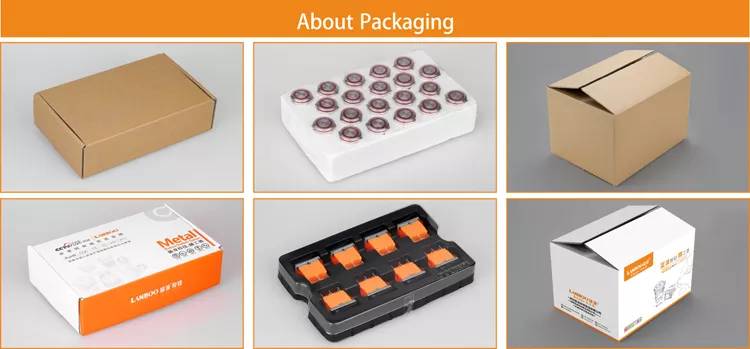 Applications: Car modification, battery car modification, computer modification, access control switch, home appliance button, industrial control instrument
16SM Push button Optional Accessories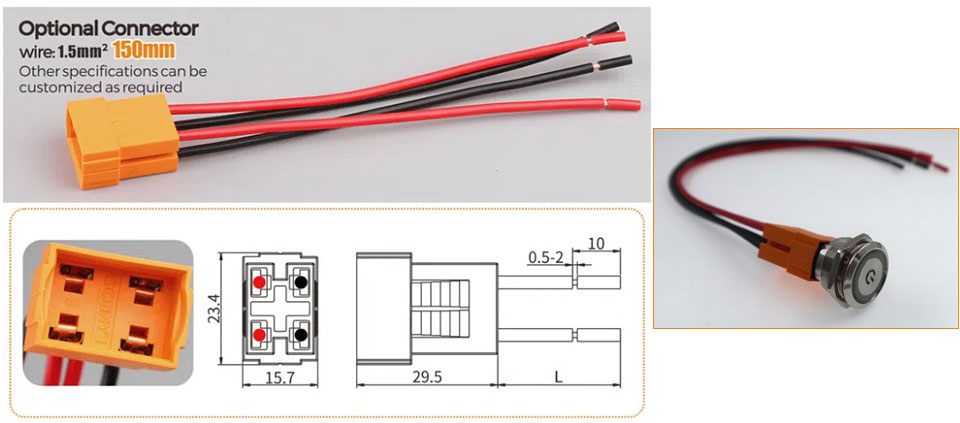 16mm PushButton Switch: The in-line quick socket can eliminate the cumbersome operations of welding and connecting terminals during the switch installation process, and it is more convenient to replace the damaged button switch in the future, saving time and effort.
16mm button switch socket, the default wire length is 150mm, the wire diameter is 1.5mm2

, and customization is acceptable.



*If you need more information, you can find customer service through the contact information on the right side of this page.