20 amp 120v single pole double throw locking toggle switch 2 pole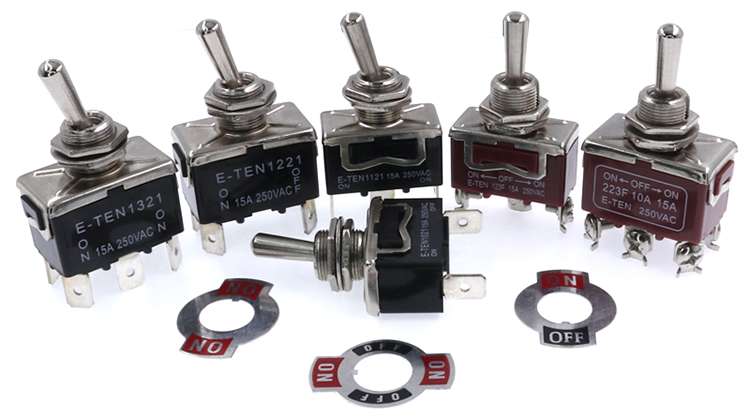 Description of Locking toggle switch:
Toggle switches are available in a variety of sizes and configurations, and have a wide range of uses. The toggle switch is identified by a handle or lever that makes it possible to control the flow of current by interrupting or allowing.
Features of Locking toggle switch:
Single-pole double-throw switches can provide multiple functions in a circuit. It can be used as an on-off switch, depending on how the circuit is wired. Or it can be used to connect the circuit to any 2 different paths in which the circuit may need to run. For example, SPDT switches can be connected to create ready mode and standby mode in the printer.
Application:
Use toggle switches in electrical appliances, equipment, power tools, lighting control, and other switch functions.
FAQ:
What is a single pole double throw switch?
A single pole double throw (SPDT) switch is a switch that has only one input and can be connected to two outputs and switch between them. This means it has one input terminal and two output terminals.