12 volt 3 pin momentary on off on toggle switch spst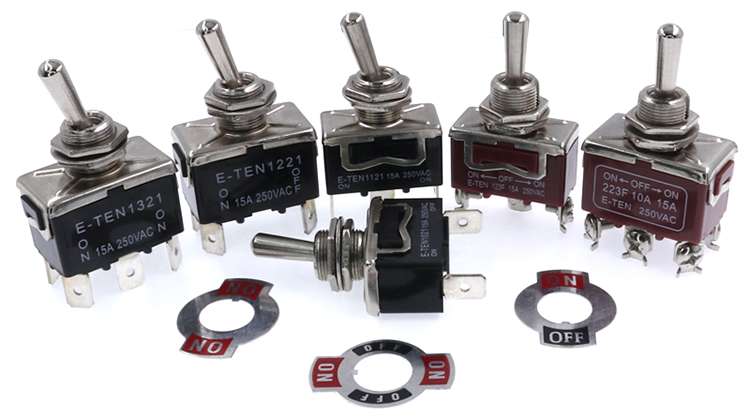 Description:
The toggle switch is identified by a handle or lever that makes it possible to control the flow of current by interrupting or allowing. It can assume either of two positions ie. ON or OFF.
Features:
1. There are momentary toggle switch and self-locking toggle switch, .
2. It has different poles and contact terminal (Screw terminal, J pin terminal).
3. Different types: SPST (Single Pole Single throw); SPDT (single pole double throw); DPST (double pole, single throw); DPDT (double pole double throw)
Application:
Toggle switches are best used to change the state of system functions and preferences. It can replace two radio buttons or a single check box that allow the users to choose between two opposite states. Sometimes deciding which user interface element to use — radio buttons, check boxes, or toggles — can be tough.
FAQ:
1. What is a momentary toggle switch or self-locking toggle switch?
Momentary: The switch has an internal spring mechanism, when you actuated the lever and leave hand, the lever will return to original position.
Self-locking: When you actuated the lever, it will remain in that position you pushed to, and you need to actuated again to back to original position, such as an ON/OFF function.
2. What is the SPST switch?
SPST means Single Pole Single Throw. The SPST switch has only one input and can only be connected to one output. That means it has only one input terminal and one output terminal. Also it's used as on-off switch in circuits, when the switch is closed, the circuit is also closed.